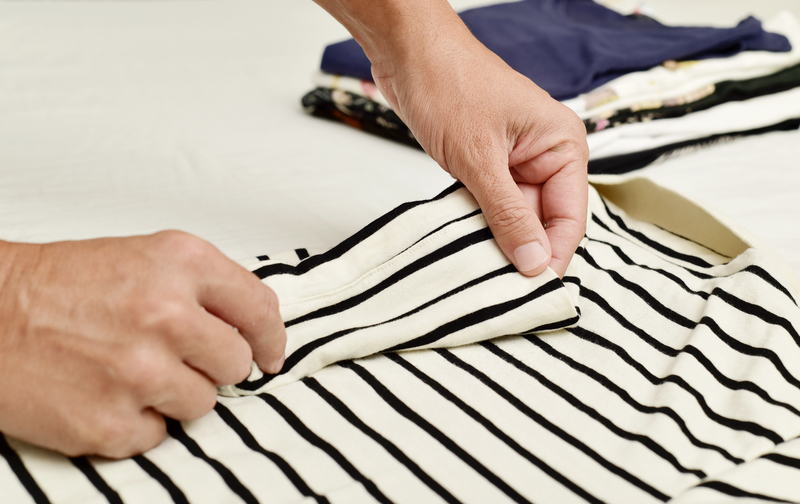 Folding is an essential part of doing laundry that often gives many people headaches. To avoid the hassles of folding clothes after washing, some opt to simply throw them into baskets.  But, that is not always a good idea since it puts your clothes at risks of getting stained and creases, which could impact quick wear and tear.
Benefits of Folding Clothes after Cleaning
Whether your clothes are cleaned by hand wash or machine wash, it is always important that all are nicely folded and kept in the appropriate places. In case you are wondering why it is advisable to fold your clothes after doing laundry, check out the benefits of folding below;
Reduces creases and wrinkles
By tossing your clean clothes in baskets without folding, they will easily get creases and wrinkles. In fact, the creases can damage the clothes such that you might not even be able to wear them even if they are clean. When your clothes are nicely folded immediately after doing laundry, they will have fewer wrinkles that you can even put them on without ironing.
Gives you an easier time in finding clothes when getting dressed
Placing your clothes just anyhow can give you a very hard time finding something to wear. In fact, it is easy for smaller items like, socks to be misplaced in the baskets if they are not paired and folded together. When all your clothes are properly folded and kept in drawers or closets, you will always have an easier time finding something to wear on-the-go.
If your clothes are well folded and neatly arranged in the closet or drawers, you will never spend several minutes finding what to wear. As a result of this, folding clothes can also save you a lot of time when dressing up, ensuring greater convenience.
Enhances the lifespan of clothes
Whenever your clothes are thrown all over the place, there are higher chances they will easily attract stains and dirt from the environment. On the other hand, clothes that are just thrown anyhow will also experience snagging and pulling, which could quickly wear them out. Folding the garments will keep them safe from all these, hence, able to last longer.
Saves storage space
If your clothes are neatly folded, they take less space than when they are shoved all over the place. As a result of this, you will not need a lot of storage space in your home for clothes. In fact, folding the clothes will even leave you with extra storage for other personal items, thus, making your spaces to look more organized and in order.
Get the Best Wash, Dry and Folding Service Singapore
At Laundry Service Singapore, we understand that folding clothes is a challenge that even makes some people shy away from doing laundry. And, that is why we now offer professional wash, dry and folding services to help you preserve all your garments and clothing in proper condition without any hassle. Our company emphasizes on tailor made folding services, offered at the convenience of every customer.
Having been in the industry for a long time, we have sufficient knowledge on how to handle different kinds of fabrics during washing, drying and folding to ensure all are preserved in the best conditions. Apart from our expertise, we also integrate innovative technologies in our work to always deliver outstanding results in every task.  Besides, we always use only the recommended products for washing clothes and garments.
Our wash, dry and folding services cater for all kinds of garments and clothing including, traditional wear, office clothing, winter wear, linens, bedding, curtains, gowns and robes, uniforms, costumes among others. Even if you may want the fabrics washed, dried and folded on the same day, our company has the ability to always meet your specific needs without any compromise.
Regardless of the amount of clothes that you need washed, dried and folded, our company has its own team of personnel and equipment to always deliver the bet services. Our team can even be dispatched to do the procedures inside your home, office or business establishment for convenience. With us, you are also guaranteed competitive rates for every budget. Get in touch with us now for the best wash, dry and folding service Singapore.
Disclaimer
Stain removal is not guranteed