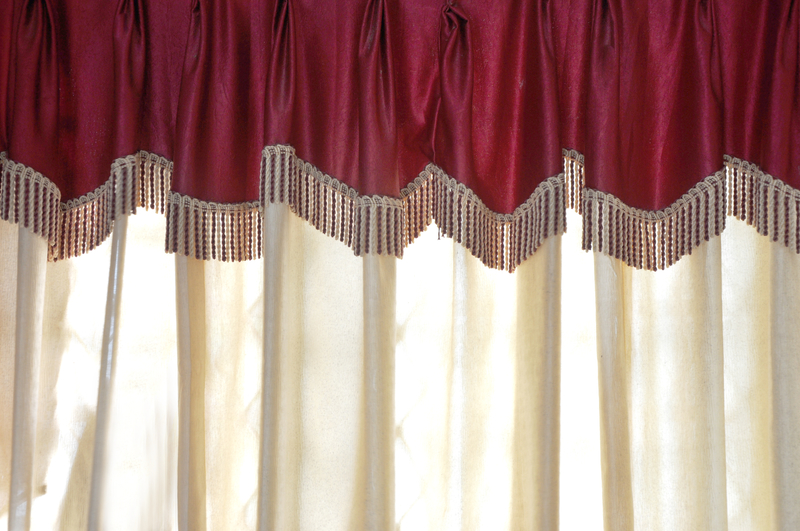 Curtains are among the most visible furnishings in your home. And, this means they should be kept clean at all times. Owing to the many areas in your home where curtains are used, cleaning them can be a big challenge. In fact, even finding adequate space to dry out the curtains after cleaning is not easy, especially in most modern apartments. To easily avoid all these hassles, hiring a professional curtain laundry and dry cleaning is the way to go.
Benefits of Professional Curtain Laundry and Dry Cleaning
Even if you have just a few curtains with light materials, the task of uninstalling, washing and putting them back can still be very hectic and time consuming on your own. A professional household and home laundry entity has adequate personnel and technologies to effectively and conveniently perform all the tasks as you go on with your daily chores, thus saving a lot of time and energy.
Generally, there are various kinds of materials that curtains are usually made of. If you do not know the right cleaning approaches and products for the curtains that you have, you could easily end up causing damage. Professionals on the other hand, have a better understanding of effective curtain cleaning techniques and products to always provide outstanding results in every task, leaving your fabrics clean and in proper condition.
Regardless of where the curtains are used in your home, they can easily attract dust and allergens from the surroundings. If these are left to accumulate, they can quickly degenerate into stains and wear out the curtains. Besides, dirty curtains can also lead to infections. Professional curtain laundry and dry cleaning aims to revamp the quality of the fabrics for improved aesthetics and longevity.
By hiring a professional to clean your curtains, there is always an assurance that they will be accorded safe handling and effective treatments. This will properly drive out all the dirt, stains and allergens, leaving your carpets fresh and clean. As a result, you will be able to experience an improvement in air quality throughout your home. On the other hand, professional curtain laundry will also disinfect the fabrics, thus, eliminating health risks.
Sometimes, you may be expecting guests and want your curtains cleaned urgently. Even if you have a big family to do the laundry, it could still take them quite a lot of time to complete all the tasks. While they can manage to clean them, you could still be faced with the challenge of drying them. Instead of taking the risks, a curtain laundry professional can always do an amazing job in the shortest time.
The Best Curtain Laundry and Dry Cleaning Service Singapore
Looking to have your curtains cleaned professionally? Laundry Service Singapore is the expert to always engage. Although there are various ways and products for cleaning curtains, each have unique implications that should always be taken into consideration before doing the laundry. As such, our personnel always begin by examining every curtain to determine the materials and, effective cleaning approaches.
Depending on the configurations and materials of your curtains, we will identify the most suitable cleaning techniques and products for outstanding results. Whether you have lace curtains, acrylic bead curtains, velvet curtains or dry clean only curtains, we will apply safe and efficient cleaning approaches to effectively preserve their colours and beauty in top notch condition over time.
While cleaning curtains, we are always keen on implementing only the recommended procedures by their respective manufacturers. Our personnel are always good with instructions, making sure that every curtain is accorded the best treatment that it deserves. We use high quality and eco-friendly detergents that will effectively flush out all the dirt, allergens and stains, leaving your curtains looking clean and smelling fresh.
Even if your curtains are looking old, we have the best curtain laundry machines to safely clean them without causing any additional damage. For materials that are cleaned by immersing in water, we have the best fabric drying technologies to ensure they can be installed right back into your home without waiting any longer.
Whether you need express, weekly or monthly curtain laundry and dry cleaning services in Singapore, Laundry Service Singapore is the professional to talk to.
Disclaimer
Stain removal is not guranteed