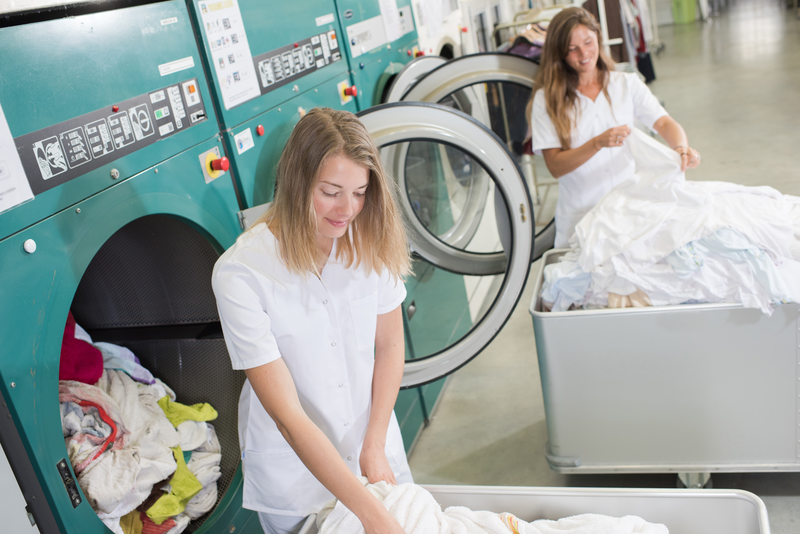 Singapore is one of the fast rising industrial hubs in the world today. And, as the scope of operations continues to grow, so does the need for additional manpower to keep up the pace. Besides the costumes worn by people working in industries, there are several other garments and fabrics used therein too. An increase in the manpower required for scaling up industrial operations also contributes greater volumes of laundry.
In an attempt to meet the growing need for laundry in industries across Singapore, some businesses have opted to set up their own on-site laundry stations or OPLs. While this might seem like a convenient option for some businesses, it comes at a great price that has seen many businesses experience losses in the past. The right approach to doing the laundry is through hiring professional industrial laundry services.
Why Hire Professional Industrial Laundry Service
In some large scale industries, there are on-property laundry equipment to handle the laundry for employee uniforms, curtains and other garments. One of the things that most people do not really know about such investments is that they cost huge sums of money that could easily jeopardise your profit margins. For upcoming businesses with the need for rapid expansion, investing on OPLs is simply infeasible.
Whenever you acquire professional industrial laundry services, you do not have to spend huge amounts of money on tasks like, laundry. Professionals have their own resources to always do a great job at your convenience. This will save you a significant amount of money and time too. In fact, the time and money can then, be channelled to other important activities of the business for increased productivity.
Apart from just the initial and maintenance costs of running an OPL, the equipment also come with additional costs that you will be able to easily avoid whenever you outsource professional industrial laundry service. In case you have on-site laundry equipment in your factory, you will also incur additional water and electricity bills. These are the other bills that a professional can also help you avoid, hence, cutting down expenditure for your business.
Even with an OPL, you will still need an expert to operate the equipment and facilitate all the laundry procedures. Without that, you are likely to face a lot of inconvenience and low quality laundry, which could badly harm your garments. However, professional industrial laundry is performed by trained personnel with state-of-the-art cleaning equipment and products to ensure your entire laundry is safely and effectively done.
Reliability is always a priority in professional industrial laundry services. On your own, it could be very hard to keep up with the business operations and still make sure the laundry is done on time. Whenever you outsource the services, you can always go on with your normal operations while the professionals do the laundry. In fact, you can always have the laundry done at your own convenience wherever you wish in Singapore.
Hiring professional industrial laundry services can also be a smart move towards boosting the morale of your workers. Cleaning industrial garments is always an overwhelming task and, having someone to do it on behalf of your workers could significantly boost their morale. The result is increased productivity for the entire business.
Get the Best Industrial Laundry Service Singapore
At Laundry Service Singapore, we are the professionals that you can trust to deliver the right industrial laundry services tailored to your specific needs and budget. Through our experience, we clearly understand the varying laundry needs in industrial settings to always provide the best services for your business and budget.
Besides our trained personnel, we also have state-of-the-art cleaning technologies and products to make sure that all your garments are accorded safe and effective treatments. Before we do the cleaning, we will carefully inspect all the garments for defects to enable you preserve high safety standards.
Based on the types of fabrics and their conditions, we provide a wide range of laundry procedures. Our personnel can do dry and wet washing, stain removal, folding and ironing for all the garments. Despite the particular laundry services that you need, our company always has very competitive rates that will easily blend in with your budget.
Get in touch with us today for the best industrial service Singapore.
Disclaimer
Stain removal is not guranteed