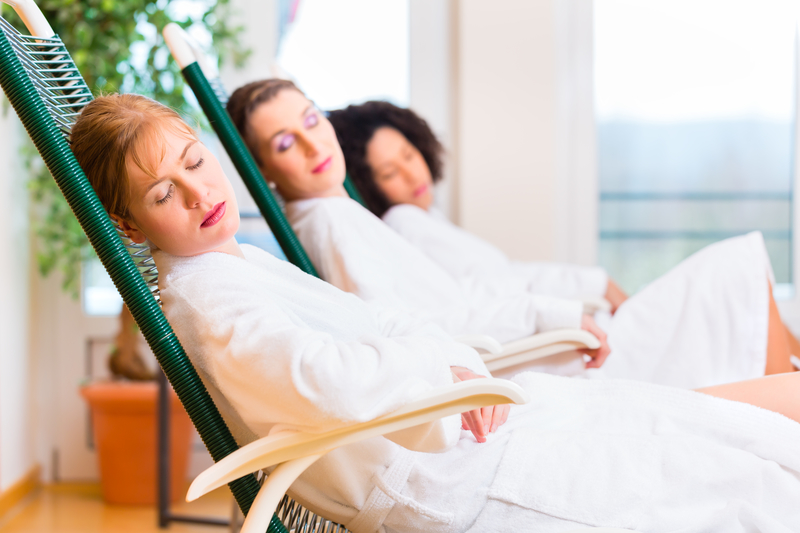 In case you operate a commercial establishment like, resort and country club, hospital or spa and salon, laundry is an essential part of the business that should always be given top priority. While some may opt for their own in-house laundry facilities, these usually come with greater costs that can significantly harm your revenues in the long term.
While having an in-house laundry department in your business may seem a convenient option for doing laundry, it could cause serious inconvenience in the event that it breaks down or experiences malfunction. Besides, operating the facility also requires compliance with industry regulations, which could even make it more challenging without an expert.
Even if you have a small business with less laundry work to be done, tasking your employees with the job is still not the best idea. It will not only increase downtime but, also hinder productivity and, eventually cut down revenues for your business. Hiring professional contract and commercial laundry service is the right avenue to pursue.
At Laundry Service Singapore, we are the best commercial laundry service provider that you can always trust to perfectly meet all your business' laundry needs. We emphasize on professional, reliable and affordable contract and commercial laundry services for a wide range of businesses in Singapore.
Our Contract and Commercial Laundry Service
Gyms and fitness clubs are places where people go to break some sweat through exercise and other physical therapies. For people to get the desired therapeutic care at the gym and fitness club, it is required that the environment and all the items they use therein are kept clean at all times. Since many gyms and fitness clubs have uniforms for employees and costumes and other clothing for their customers, doing the laundry for all these can be quite overwhelming.
Instead of going through all the hassles of doing laundry for the clothing and items for your gym and fitness club, simply get professional gym and fitness club laundry from us. We provide the best gym and fitness club laundry that caters for employee uniforms, training garments, curtains, upholstery, carpets and rugs among other items.  And, we can always do the laundry at your own convenience.
Most resorts and country clubs in Singapore offer accommodation facilities, which means laundry is always an important requirement to keep the business going. Considering the expensive nature of in-house laundry facilities, our resorts and country club laundry service is the most ideal solution to all your business' laundry woes. By letting us handle the laundry for your establishment, you will be able to easily maintain fresh and clean fabrics to offer your clients the desired accommodation.
In our resorts and country club laundry portfolio, we cater for the cleaning of a wide range of fabrics and items including, bedding, curtains, linens, mattresses, upholstery and rugs. Even if your resort offers laundry services for clients, we can still make sure all their clothing and garments are properly cleaned throughout their stay. Besides washing, we also perform stain removal, folding, ironing and load wash.
Healthcare and wellness facilities always require top notch hygiene in order to effectively serve patients. Apart from just the regular cleaning of the buildings, it is also recommended that the linens, curtains and garments used therein are changed every day to maintain proper hygiene. However, cleaning the clothing and other items used in healthcare and wellness centres always requires a special care since they can easily cause contamination.
Instead of putting your employees at the risk of infections, it is always advisable to acquire professional healthcare and wellness laundry service from Laundry Service Singapore. We offer the best healthcare and wellness laundry service that caters for employee and patient uniforms, bedding cleaning, curtains, linens, upholstery cleaning, mattress cleaning and other items. To help you maintain proper hygienic standards and quality of your garments, our laundry service also caters for stain removal, folding and ironing.
Just like in healthcare facilities, operating a spa and salon also require that you always maintain the highest hygienic standards. If your spa and salon has dirty and neglected curtains, linens and garments, you will hardly attract any clients regardless of the quality of your services. Spas and salons are places where people come to enhance their looks and get rejuvenated, thus, it is always important that all the uniforms, garments and linens used therein are kept clean, fresh and in proper condition throughout.
In spas and salons, it is also very easy for fabrics to get stains, which could be very hard to deal with. Instead of throwing the dirty and stained garments away or having your employees struggle with the laundry, simply acquire professional spa and salon laundry service. We can help you maintain a clean business environment by taking charge of all your laundry needs. We will properly wash, dry, fold and iron all your spa and salon uniforms, linens, curtains and other garments whenever and wherever you wish.
Restaurants are establishments where food is served and, it goes without saying that proper hygiene is a must. To ensure your clients have a comfortable and refreshing environment to enjoy their meals, it is always important that you maintain a change of clean curtains, upholstery and employee uniforms. The best way to achieving this is through our professional restaurant laundry service.
Get the Best Contract and Commercial Laundry Service Singapore
Laundry Service Singapore is the ultimate place to always acquire contract and commercial laundry service Singapore. Unlike others, our company emphasizes on professional and affordable commercial laundry services, offered at the convenience of every client.
Depending on your needs, we can provide commercial laundry services instantly, daily, weekly, monthly or on any other schedule that suits your business.
Our commercial laundry services cater for a wide range of procedures including, wet and dry wash, stain removal, folding and ironing. Simply get in touch with us for the best deals on contract and commercial laundry service Singapore.
Disclaimer
Stain removal is not guranteed