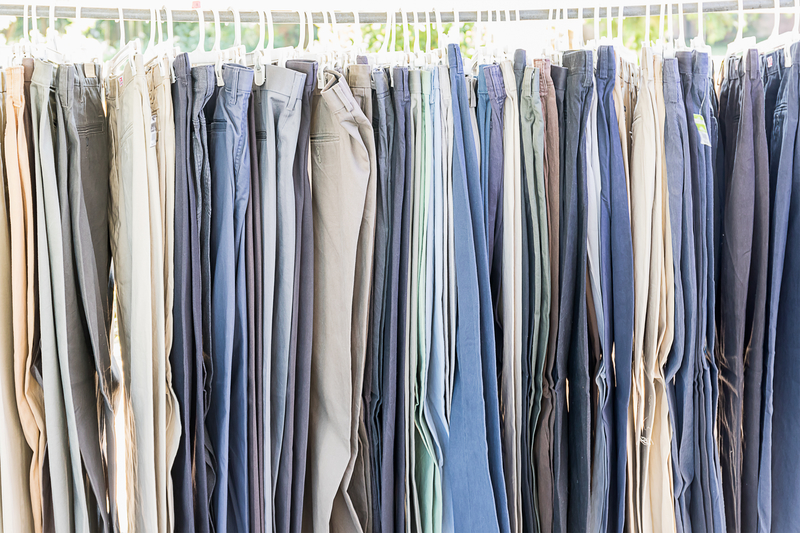 Trousers and pants are also part of formal clothing, worn by both males and females. They come in a wide range of fabrics, colours and, also designs to complement different kinds of looks. Generally, the prices usually vary from one design and material to another but, official trousers and pants are often very expensive. And, this means taking proper care of the ones you have should always be of great importance.
Regardless of the fabrics, designs and colours of your trousers and pants, you can only maintain their unique appeal and quality with the best laundry and dry cleaning. While the tasks may sometimes seem like a walkover to some people, proper laundry and dry cleaning is a complex exercise that can give you a lot of headache. The right move for preserving the value of your trousers and pants is through professional laundry and dry cleaning service.
Why Hire Professional Trousers and Pants Laundry
Although many offices have clean and tidy working environments, it does not mean your trousers and pants will not get dirty. As you go about your daily activities, the clothes that you wear collect dirt, stains and germs from the environment. While some of these can be eliminated by common washing procedures, there are certain stains that require unique cleaning techniques to completely erase.
If you do not know the right approaches for cleaning different stains, you could spend several hours on the fabrics without any success. Whenever you hire an expert to do the laundry for your trousers and pants, you do not have to go through such stress anymore. Laundry experts know the right techniques for dealing with different kinds of stains to ensure that all your trousers and pants are effectively cleaned.
While it is true there are many cleaning techniques, they do not always work for all fabrics. In fact, trousers and pants are usually fabricated from tough and delicate materials that require unique cleaning methodologies. And, a professional is the best person with sufficient knowledge on various laundry and dry cleaning approaches including, hand wash and machine wash. These are integrated with other technologies for the best results.
Hiring professional trousers and pants laundry and dry cleaning will always save you a lot of time and effort. On your own, cleaning even just a few trousers and pants can take several hours. Coupled with the hectic day that you may have had at work, getting down to do laundry will not only leave you exhausted but, also cause so much inconvenience. By letting an expert handle the tasks, you will have the freedom to carry on with your normal plans.
The time spent doing laundry can be put to some important tasks like, making preparations for the next day at the office. And, the laundry can always be done whenever and wherever you wish, without even visiting a laundromart. By obtaining professional trousers and pants laundry and dry cleaning services, you will also be able to effectively preserve the strength, colours and overall value of your expensive office wear.
Get the Best Trousers and Pants Laundry and Dry Cleaning Singapore
Looking for the best trousers and pants laundry and dry cleaning Singapore? Look no further than Laundry Service Singapore. We offer professional trousers and pants laundry services for all kinds of fabrics, designs and colours. In our work, we integrate our expertise with innovative cleaning technologies and products to always deliver highly efficient, safe and affordable laundry services.
To us, doing laundry is not just about washing or dry cleaning your clothes. Instead, we go further to provide outstanding services tailored to the specific needs of every fabric and customer. Before we do the cleaning, we will keenly inspect all the clothes to ascertain their conditions. We will then perform the laundry using specific techniques and products that are safe and effective on the fabrics.
With us, you do not have to drive or walk across town in search of a laundromart. Our trousers and pants laundry services are offered on flexible schedules according to unique customer expectations. We can schedule same day, weekly, monthly or instant laundry and dry cleaning services so all your clothes remain clean at all times. Get in touch with us today for the best trousers and pants laundry and dry cleaning Singapore.
Disclaimer
Stain removal is not guranteed