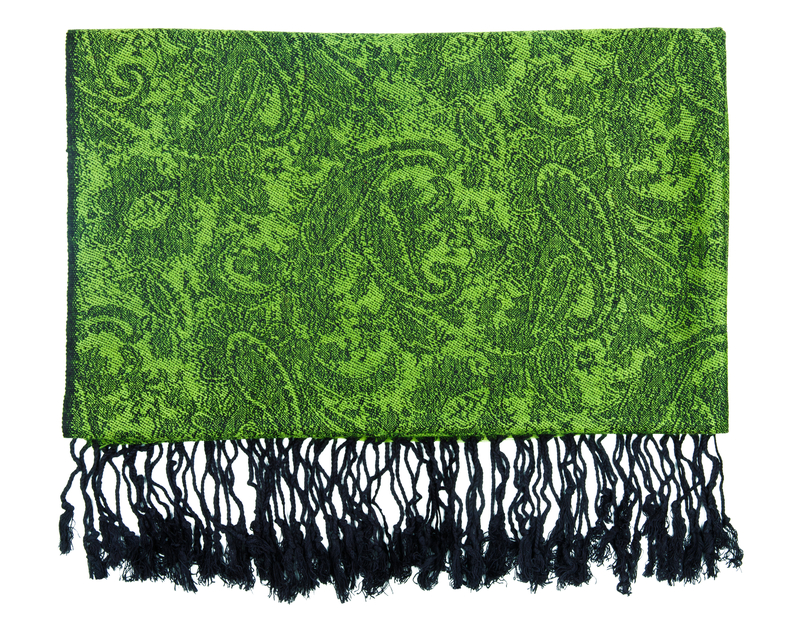 Although most people usually think that scarves and shawls are only for cold months, they have become a significant fashion accessory that work great with both casual and formal wear. Wearing a scarf or shawl that perfectly complements your outfit can help you to easily express a strong fashion statement that tells a unique personality and style.
To enjoy wearing scarves and shawls, it is advisable to have a collection. Scarves and shawls are today available in a wide range of materials, designs and sizes that you can choose from. In case you only wish to use the scarves and shawls during winter, the best option should be those with plush fibres to keep the body warm.
Despite the incredible merits of scarves and shawls in fashion and shelving the body from the impacts of cold weather, you can only have a great experience with them if they are clean and kept in proper condition. Professional scarf and shawl laundry and dry cleaning is the best way to keeping the accessories in top notch condition throughout.
Benefits of Professional Scarf and Shawl Laundry
Unlike shirts, pants, dresses, skirts and fur coats, scarves and shawls are relatively smaller in sizes. And, that can sometimes make cleaning them seem like an easy DIY task. However, that is not true. In case you do not know the best cleaning approaches, the procedures can be quite humiliating and time consuming.
By letting a professional do the laundry for your scarf and shawl, you do not have to worry about when you will find time to wash the clothes. As an expert does the laundry, you will have the peace of mind to go on with your daily activities. Professionals know the best approaches for doing laundry to ensure the task is quick and effective, saving you time and effort.
Professional scarf and shawl laundry mainly aims at giving the clothes an improved face value. As a result of this, there is always a guarantee that your scarves and shawls will be safely cleaned. Due to the quality cleaning products used in professional laundry, all the dirt, germs and stains on your scarves and shawls will be effectively eliminated.
With a scarf and shawl that is dirt, germ and stain free, you will no doubt experience enhanced comfort in wearing the accessories. Professional scarf and shawl laundry and dry cleaning will not only improve the appearance of the clothes but, also significantly improve their value for longevity.
Get the Best Scarf and Shawl Laundry and Dry Cleaning Singapore
If you are looking for professional scarf and shawl laundry and dry cleaning service Singapore, Laundry Service Singapore is the best place to visit. We specialize in the best winter wear laundry and dry cleaning services that you can always acquire at any time and wherever you need in Singapore.
At Laundry Service Singapore, we clearly understand the best cleaning techniques for scarves and shawls regardless of the materials. There are various techniques that we can apply in cleaning scarves and shawls but, our personnel will only choose the most effective ones for the fabrics and conditions of your shawl and scarf.
Depending on the state and fabrics of your scarves and shawls, we can either clean them by hand washing, machine washing or dry cleaning. While doing these, we are always very gentle on the fabrics to ensure that no harm occurs to your clothes during the cleaning procedure.
Whether your scarf and shawl is made of natural or synthetic fibres, we have the best cleaning products that are proven safe and effective for dirt, grime, germs and stain removal. We use shampoo and other recommended detergents that will not only leave your shawls and scarves spotless but, also smelling fresh.
After cleaning your scarf and shawl, we will also deodorize them to eliminate any odours. Besides, we also use natural drying methods and dyers to effectively drive out all moisture from the fabrics. With us, you can always have all your scarves and shawls properly cleaned and ready for use in the shortest time.
Our company also has the most competitive rates for every budget. Talk to us today for the best scarf and shawl laundry and dry cleaning service Singapore.
Disclaimer
Stain removal is not guranteed