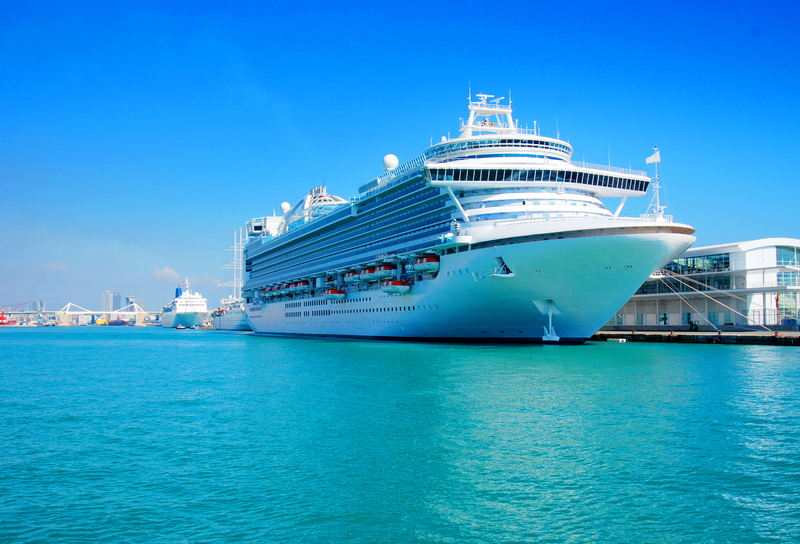 Cruise ships are an ideal getaway for those seeking to go on vacations offshore. Since the cruise ship will offer accommodation for all on board, laundry is always an important aspect to consider for maintaining proper hygiene throughout the trip. Considering all aboard the cruise ship will be spending some time offshore, they will also need to have their garments and clothing cleaned regularly.
Just like aircrafts, cleaning cruise ships require expertise and a lot of care to ensure that nothing is tampered with during the process. Besides, it can also be quite overwhelming due to the numerous sections and components of a cruise ship. As a result of this, it is one of those tasks that you should never leave to regular cleaners or cruise ship staff. Professional cruise ship laundry service is the most ideal alternative to go for.
Why Hire Professional Cruise Ship Laundry Service
Doing the laundry for cruise ships usually entails a series of procedures that many regular cleaners cannot easily comprehend. Besides, the busy schedules of cruise ship staff is another impediment that makes it harder for them to always get an ample time for doing their laundry independently. Hiring professional cruise ship laundry or laundry for offshore and marine industry will give the staff and passengers the peace of mind to concentrate on their jobs and, also catch up on the fun without worrying about any cleaning tasks.
Considering cruise ships operate on strict schedules that require the laundry to always be done within given deadlines, leaving the tasks to the staff could impact inconvenience. This is because; there are some fabrics and components that they might not know how to handle while doing laundry. If they rely on air drying for clothing and garments, you are also likely to experience delays as a result of certain fabrics that take longer time to dry. Obtaining professional cruise ship laundry can always save you from such inconveniences.
Whenever you hire a professional to handle the laundry for your offshore vessels, there is always a guarantee that all the ship components, garments and clothing for the staff will be effectively cleaned and ready within the required timeframes. Professionals usually have their own personnel, cleaning equipment and supplies to ensure all the procedures are conducted right and, quickly to avoid any delays on your schedule. Depending on your travel schedules, you can opt for instant, same day, weekly, monthly or contract cruise ship laundry.
Unlike regular cleaners, professional laundry service providers have trained personnel with experience in different cleaning techniques to make sure that no mistakes occur during the entire process. Despite the size of the cruise ship or volume of fabrics and garments that need to be cleaned, professionals will always do the best job that will leave all the interiors and fabrics clean, fresh and in pristine condition. Besides, they can also handle the laundry for all passengers on board for convenience.
Considering the quality workmanship and quick turnaround of professional cruise ship laundry services, you will be able to save quite a lot of time and money too. On the other hand, the clean and fresh interiors of that your cruise ship will achieve from professional laundry services will also give the vessel an edge, enabling you to attract and retain more customers.
The Best Laundry Service for Offshore and Marine Industry in Singapore
If you operate a cruise ship or any other commercial offshore vessel in Singapore, Laundry Service Singapore is the ideal partner that can meet all your laundry needs. Our company is formulated and runs on the concepts of efficiency, reliability and affordability, enabling you to always get the best laundry services for your budget and, also at your own convenience.
We offer all-inclusive cruise ship laundry services that cater for cleaning of the components of the vessel, staff and passenger garments. Our personnel will clean the interiors of the cruise ship, staff uniforms, linens, curtains, upholstery and clothing for the passengers. Depending on the conditions of the cruise ship and types of fabrics for the garments, we can perform dry and wet washing, stain removal, folding and ironing.
At Laundry Service Singapore, we also have very competitive rates that will enable you save more on the costs of doing laundry for your offshore vessel. Simply contact us to get the best cruise ship laundry or laundry for offshore and marine industry Singapore.
Disclaimer
Stain removal is not guranteed