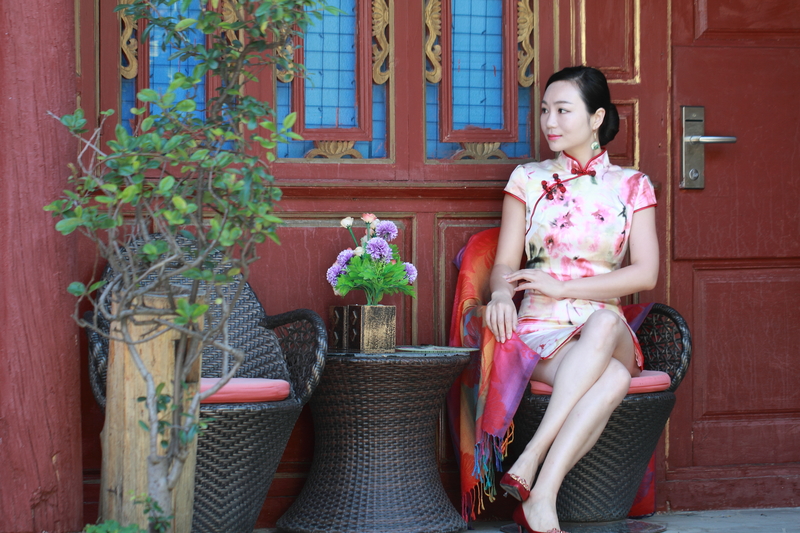 Cheongsam is widely known as the Chinese traditional costume. The garment is mainly characterized by long, close-fitting dresses with short sleeves, mandarin collar and a slit up on one side. Also called Qipao, Cheongsam usually has striking colours and, bold floral patterns with unique embroidery and embellishments that create a focal elegant temperament.
Believed to have been introduced in the 1920s, the Cheongsam has steadily risen over the years to occupy a top spot in the world's fashion and entertainment spaces. The history of this costume gives a perfect reflection of the rise of the modern Chinese woman, which only shows its rich cultural value.
Typical cheongsam dresses are made of mulberry silk or chemical fibre silk but, modern varieties are also available in cotton and other fabrics. Cheongsam costumes can also be obtained in a wide range of styles, though; the key features pointed above are never lost. Regardless of the fabric or style of your cheongsam, proper cleaning is the best way of preserving its distinctive value.
Pointers for Cleaning Cheongsam
While cheongsam share various features with most traditional costumes, the cleaning procedures are not always similar. As a result of this, the way in which your costume is cleaned and the products used in the process will have a greater impact on its looks, feel and overall condition.
The following are guidelines to abide by while doing cheongsam laundry;
Avoid intensive cleaning techniques – If your Cheongsam is made of silk or other sensitive fibres, intensive cleaning techniques like, machine wash and hand wash are highly discouraged.  The best way to clean such fabrics is through dry cleaning. If you have to wash the costume by hands, a lot of caution has to be exercised. Even when performing stain removal, try to be gentle on the fabrics.
Use special detergents to clean silk – Unlike other fabrics that can be easily cleaned using common household detergents and powders, silk Cheongsam requires special acidic cleaning products. Common washing detergents have alkaline contents that are not very effective on mulberry silk. In case the garment is badly stained, you should find the right stain removal products that are safe and effective on silk or the specific fabric of the one that you have.
Wash brightly coloured costumes in salty water – The best way to preserving the bright colours of Cheongsam costumes is adding a little salt to the water. While rinsing the cloth, you can also add some vinegar into the water to bring out a glossy touch to the silk. The water temperature should be maintained at less than 30 degree centigrade.
Dry silk Cheongsam under a shade – Due to the high sensitivity of silk, exposure to direct sunlight or too much heat can impact irreversible damage. Machine dryers can also be used but, you must be very keen to keep the temperatures down.
Iron under controlled temperature – If your Cheongsam is spotting creases after cleaning, you can iron it but, the temperatures should always be kept between 165 to 185 Degrees Celsius. For safety, the dry ironing method is the best. After ironing, the costume should be placed in a properly ventilated area until the heat dissipates.
To make sure that your Cheongsam costume stays in pristine condition after cleaning, it is also important to keep them in well ventilated spaces to avoid accumulation of moisture since that can easily attract mildew and moths. On your own, following all the above guidelines for cleaning Cheongsam costumes can indeed be an uphill task. The easiest way to keep your Cheongsam clean and in top notch condition is through professional Cheongsam laundry and dry cleaning services.
Get Professional Cheongsam Laundry and Dry Cleaning Singapore
At Laundry Service Singapore, we are the experts that you can always count on to safely and effectively clean your Cheongsam costume. We understand the best approaches to cleaning traditional wear and, that is why our Cheongsam laundry and dry cleaning services continue to attract many people across Singapore.
With us, you are always guaranteed reliable laundry services delivered at your own convenience. Besides, our company also has highly competitive rates that will no doubt suit your specific budget. Simply get in touch with us for professional Cheongsam laundry and dry cleaning Singapore.
Disclaimer
Stain removal is not guranteed