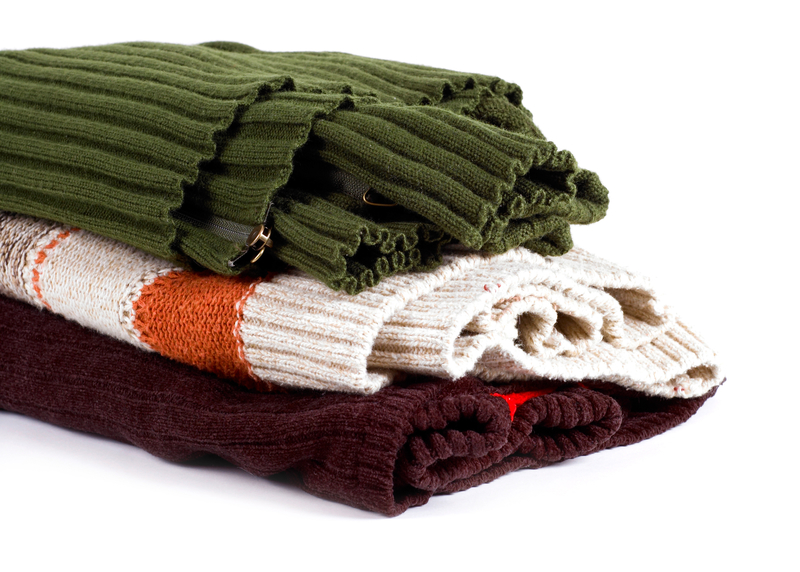 Sweaters and cardigans are must-have garments for cold months. Unlike shirts, skirts and dresses, sweaters and cardigans are usually made of heavier fabrics like, wool. Others are also made of thick blends of synthetic and natural fibres that can effectively cushion the body from the effects of freezing temperatures experienced during winter.
Due to the heavy fabrics of sweaters and cardigans, cleaning them can sometimes be very difficult. In case they are stained, cleaning them can even be trickier without the right stain removal products and techniques. To ensure your sweaters and cardigans are kept in the best condition, it is always advisable to acquire professional sweater and cardigan laundry services.
Benefits of Professional Sweater & Cardigan Laundry
There are several benefits of professional sweater and cardigan laundry services. And, that is why quite a number of people today prefer to have their winter wear cleaned by professional dry cleaners. Apart from jut driving away dirt and stains from your garments, professional laundry will easily give your garments a new look for improved quality.
While you can still do the laundry of your sweaters and cardigans individually, the procedures require sufficient time and effort that you may not easily find. By hiring a professional to do the laundry, you can always go on with your daily chores without any interruptions. This will save you quite a lot of time for convenience.
The cleaning of sweaters and cardigans usually depends on the types of fabrics and conditions of the garments. This means, you have to first determine the right cleaning techniques and products without which, you could easily end up causing damage to your clothing. Coupled with the actual cleaning tasks, the entire process is quite a hassle.
Whenever you hire professional sweater and cardigan laundry and dry cleaning services, you no longer have to go through the stress of finding the right cleaning techniques and products. Professionals know the most suitable cleaning approaches to ensure that your sweaters and cardigans are safely and effectively handled.
Regardless of the conditions of your sweaters and cardigans, laundry professionals will deliver the best treatments that leave them looking as if they are new again. This will not only preserve their appearance but, also significantly enhance their quality for comfort, beauty and longevity. As a result, you will not have to buy new sweaters and cardigans every winter season.
Get Professional Sweater and Cardigan Laundry & Dry Cleaning Singapore
Laundry Service Singapore is the home of professional winter wear laundry that you should always visit to have your sweaters and cardigans thoroughly cleaned. Our company comprises of laundry experts with many years' experience in the industry to always meet all your winter wear laundry needs.
With us, you are always guaranteed highly reliable sweater and cardigan laundry and dry cleaning services, offered at you own convenience. To save you from the hassles of visiting a laundry laundromat, we can always provide pick up and drop off laundry services. Depending on your schedule, we will make sure that all are properly cleaned and returned to you within the given time, hence, greater convenience.
We apply diverse cleaning techniques and products for sweaters and cardigans. However, the specific approaches will be based upon the materials and conditions of the clothes. We always recommend and apply the best techniques and products to effectively eliminate all forms of dirt without causing harm to the fabrics.
Before we do the laundry, we will also carefully inspect your clothes to properly understand effective approaches for cleaning them. Based on the materials, designs, colours and conditions of your sweaters and cardigans, we can either apply machine wash, hand wash or dry cleaning, all of which are recommended.
Unlike others, we do not use common household cleaning detergents. Instead, we go for eco-friendly, efficient and safe cleaning products that are proven effective for removing stains, germs, dirt and grime from heavy fabrics. Besides air drying, we also have innovative garment drying technologies so you do not have to wait any longer for your sweaters and cardigans to dry.
To us, preserving sweaters and cardigans in pristine condition does not entirely depend on proper and frequent laundry but, storage as well. Thus, we will also advise you on how to wear and store the clothes after doing laundry. Simply get in touch with us for the best sweater and cardigan laundry and dry cleaning service Singapore.
Disclaimer
Stain removal is not guranteed