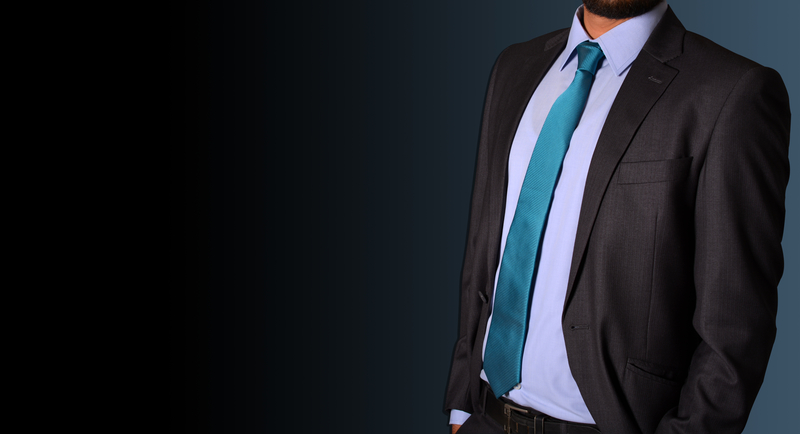 If you work in an office, you will agree that there are always strict regulations on dressing. In fact, there are some offices that require all the people working therein to dress up in formal clothing throughout. Appropriate office clothing will not only improve the looks of the people working in that environment but, also give the organization a distinctive professional image.
To maintain proper hygiene in the work environment, it is also of great importance that all office clothing stays clean and in good condition throughout. However, due to the tedious and tight schedules of most office operations, it is not always very easy for workers to get adequate time to do laundry and, still handle their tasks.
Unlike casual clothing, office garments are usually made of quality and expensive fabrics that require special care. To an ordinary office worker, you may not have sufficient knowledge on how to take proper care of the fabrics of your clothes. Even if you manage to do the laundry, you may still not have enough space to dry the clothes in your home or office.
Hiring professional office clothing laundry and dry cleaning service Singapore is the best approach for keeping your clothes clean and in pristine condition throughout. At Laundry Service Singapore, we provide tailor made office clothing laundry and dry cleaning services for various types of formal wear with a guarantee of unrivalled reliability and affordability.
Our Office Clothing Laundry and Dry Cleaning Services
Suits and shirts are common office clothing ideal for giving you the perfect professional look. However, you can only maintain the looks if you have a change of clean shirts and suits for each day of the week. After spending an entire day handling various tasks at the office, doing laundry is the last thing that you should be worrying about. If you are the kind that works late, finding time to do laundry is a hassle that you should never be subjected to.
Instead of overworking yourself, simply hire professional suit and shirt laundry and dry cleaning services from Laundry Service Singapore. Through our office clothing laundry services, you will always have the peace of mind to carry on with your normal schedule as we handle the tasks. We clearly understand the best cleaning techniques and detergents for different suit and shirt materials to keep your clothes spotless, fresh and in top notch condition.
We do professional suit and shirt laundry and dry cleaning at affordable rates that you will indeed love. Besides, our professional suit and shirt laundry and dry cleaning services are offered on very flexible schedules including, express, weekly and monthly.  We employ proven cleaning techniques and products for various kinds of fabrics to effectively rid your suits and shirts of dirt, stains and germs.
For a complete official look, you will also need matching trousers and pants with your suits and shirts. Office trousers and pants are made from different fabrics that also need special care in order to stay clean and in proper condition. Since you may not have adequate knowledge on how to handle different kinds of fabrics, it is always advisable to let a professional do the laundry for your office trousers and pants.
At Laundry Service Singapore, we also specialize in professional trousers and pants laundry and dry cleaning. Our company integrates unique expertise with the recommended cleaning products and technologies to always deliver outstanding results in every task. Our office laundry services are not only aimed at cleaning the clothes but, also preserving their quality so you do not have to buy trousers and pants every often.
We provide highly reliable trousers and pants laundry and dry cleaning services that you can always request and receive at your own convenience. Even if you are in a hurry to wear the clothes, our personnel can always do the laundry in the shortest time to avoid any inconvenience. Our company can either do the laundry on location or collect the clothes for cleaning, after which they will be returned to you wherever you wish.
Skirts and dresses are also popular office clothing for females. While many argue that women do not usually have a problem doing laundry, the busy work environments in most offices today do not leave them adequate time for performing the tasks. As a result of this, they too need professional skirt and dress laundry and dry cleaning services to keep their clothes clean and in proper state throughout.
Working in an office has its own share of stress and, worrying about when and how to clean your skirts and dresses could only push the levels higher. Even if you have a house help, cleaning office clothes entail a series of procedures that he or she may not effectively accomplish on their own. In fact, leaving the tasks to them could end up in serious damage to your precious office clothes, pushing you into buying new ones.
Apart from skirts and dresses, we also do laundry for blouses and other official clothing for females. By letting us perform the laundry for all your skirts, blouses and dresses, you can be sure that they will be effectively cleaned right on time so you always have a clean change of clothes to the office. Regardless of the fabrics or designs of your clothing, we always guarantee the most reliable and affordable skirt and dress laundry and dry cleaning.
Get Professional Office Clothing Laundry & Dry Cleaning Singapore
Although there are many office clothing laundry and dry cleaning service providers in Singapore, finding the right one to take proper care of your clothes can still be a challenge. But, you no longer have to go through such hassles if you rely on Laundry Service Singapore.
We are the professionals that guarantee highly reliable and affordable office clothing laundry and dry cleaning services for all types of office wear. Simply get in touch with us for the best office clothing laundry and dry cleaning service Singapore.
Disclaimer
Stain removal is not guranteed