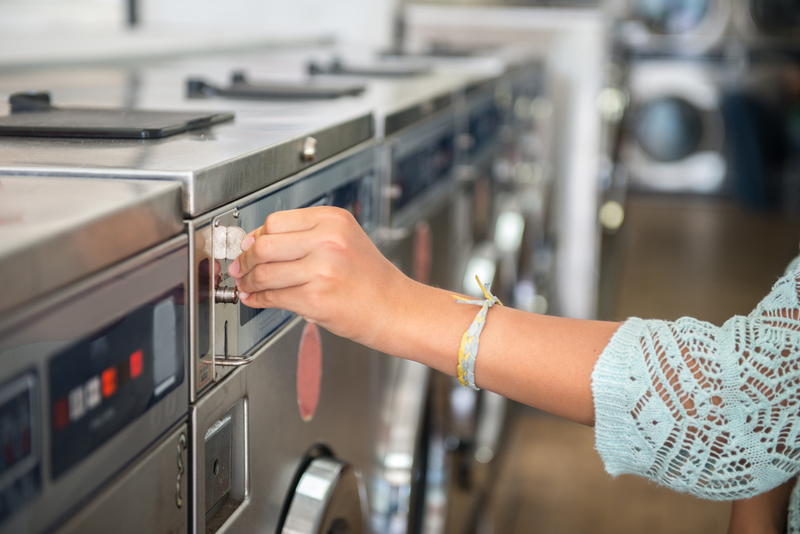 As the laundry industry continues to grow, many investors have been on setting up 24 hour self service coin laundry. While a 24 hour self service coin laundry machine can be an aggregate to a profitable business, there are considerations that you must put forward in order to thrive in the market. Just like setting up any other business, there are key factors that have to be considered for success.
Set Up and Maintain an Efficient 24-hour Self Service Coin Laundry Start-Up
Open long hours
As the name suggests, a 24 hour self service coin laundry machine should remain open throughout to provide the desired convenience by customers. The essence of the machine is to enable people have their laundry done at their own convenience, which means, they should always access it whenever they wish. If you are setting up the machine for business, you must be sure that you will be able to stay open all week long including weekends. If your business is set up in a well-lit and secure location, it would be more lucrative to keep your doors open 24/7.
Observe high standards of hygiene
Considering cleanliness is the main reason behind doing laundry, hygiene is a top priority that you must maintain at all times. Besides just keeping the machine clean, even the surroundings should be kept neat and in proper order throughout. If your work space is untidy, it could even be hard convincing people that you will handle their laundry any different. A clean and neat space will not only attract customers but, also prove to them that you value your job and, are truly committed to delivering the best laundry services.
Pricing
In Singapore, there are several laundry service providers with varying rates. And, the only way you can earn a spot among them is having competitive rates. You do not have to charge the lowest rates, instead, settle on a price that is reasonable and matches the quality of services offered. You can even introduce cost-saving measures like, free laundry pick-up and drop off to attract more customers.
Make sure your machines are serviced
24 hour self service laundry machines are usually built to last but, that does not mean you should neglect maintenance procedures. Just like other machines, these also wear out with time and, require frequent maintenance in order to serve their purposes effectively. Since the machines are self-service, you can expect several hitches even on a daily basis. As a result of this, it is important to always keep the machines in check to ensure smooth operations throughout.
In case any hitches are experienced, you should make sure they are effectively fixed as soon as possible to avoid inconvenience. Leaving the machines in poor working conditions will not only affect your business but, could also cause accidents to customers, putting you into even much greater problems. Even if the machines are self-service, there should always be someone around to assist clients whenever there is need.
Maintain good customer service
While good and efficient machines, clean work environments and opening long hours can help you attract and retain many customers, the way you serve customers can easily make all the difference. If your customers do not feel valued, it is very easy for them to switch to neighbouring laundromats. Clients do not always look for the big offers that you have but, the way they are treated while at your shop. Thus, remember to always stress on simple things like, saying hello, thank you, and welcome and so on.
Whenever customers come to your shop and seem disturbed on choosing the right machines for their laundry or even having trouble off loading their garments, always be ready to offer assistance. In cases whereby the machines fail to work effectively, issue refunds to show customers you value them. Through these small acts, you will easily give you business a unique competitive edge.
Even with the right 24 hour self service coin laundry machine, you will still need expert advice to be able to scale your way into the business. At Laundry Service Singapore, we are the professionals that you should engage for the best commercial laundry services Singapore.
Disclaimer
Stain removal is not guranteed